Detour Seeks Dick Artists Dept.: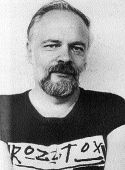 Flat Black Films (Waking Life) has sent out word that they're seeking fine artists and illustrators to work on Richard Linklater's adaptation of Philip K. Dick's A Scanner Darkly. Says the press releases: "Applicants need to be highly skilled in fine drawing, particularly of the human face … experience with computer animation such as Flash is a plus but not required." Send portfolios or examples of artwork to: Scanner Darkly, c/o Sara Johnson, Detour FilmProduction, 3109 N. I-35, Austin, TX 78722. Or, e-mail online portfolio info to bob@@flatblackfilms.com.
On a related noted, here are some photos from the set of A Scanner Darkly.